Do you remember now, Tovarische Adware? When our guns burst forth against the FASCIST CLAN in a desperate struggle for our Homeserver. How in those fields, we fought together, bled together and sle-... Ate together. That fiery cauldron of war where we defended our honor, our ideals and our way of life. I have not forgotten.
I have not forgotten all we have been through, tovarische. When one's bonds are forged in battle. Those bonds are stronger than any force on earth.
ZA RODINA. FOR THE MOTHERCLAN.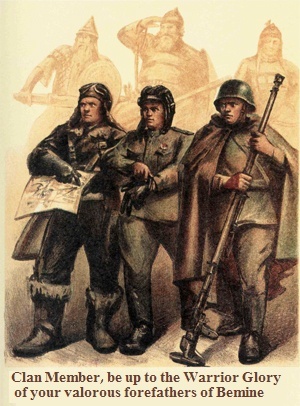 WE REMEMBER OUR HERITAGE.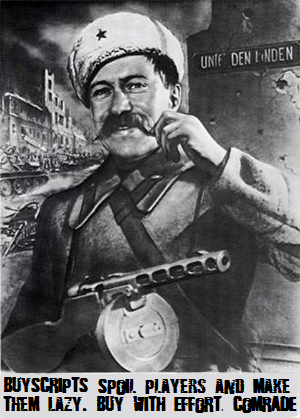 WE ARE DISCIPLINED.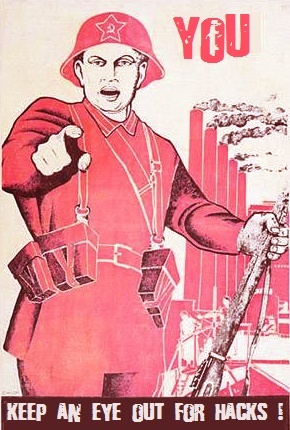 WE ARE WATCHFUL, COMRADE.
OUR GLORIOUS MEMBERS NEEDS MOAR MEMBERS.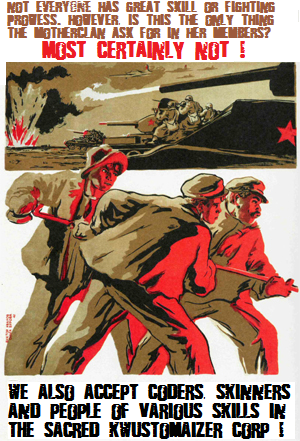 THE SACRED KWUSTOMAIZER CORP! RAN BY A HAMSTER.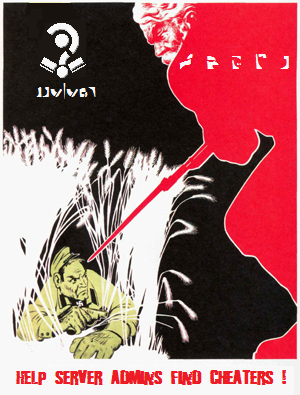 DAMN IT, GUYS. SERIOUSLY. STOP PLAYING IN THE WHEAT.
OUR WAY IS THE WAY OF OUR ANCESTORS!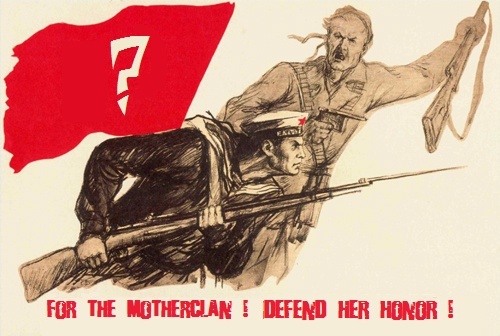 SEE THAT? I JUST REPLACED THE SOVIET SYMBOL WITH A QUESTION MARK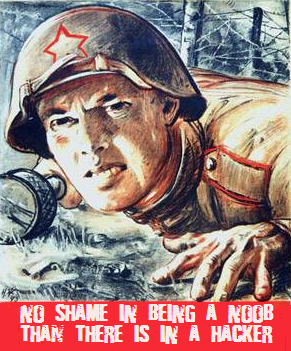 YEAH, REALLY.
SOMETHING NOBODY SEEMS TO FOLLOW. BUT GLORIOUS!
WE SHALL TRIUMPH IF WE CAMP HERE TONIGHT!
LOOK AT THIS SNOW EVERYWHERE! MUST BE CS_OFFICE.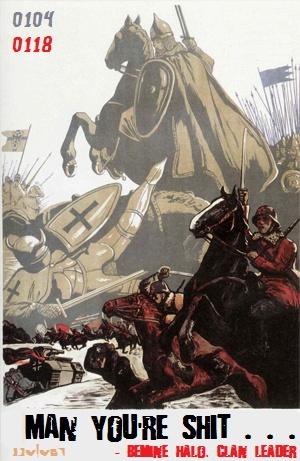 WISE WORDS U SHIT.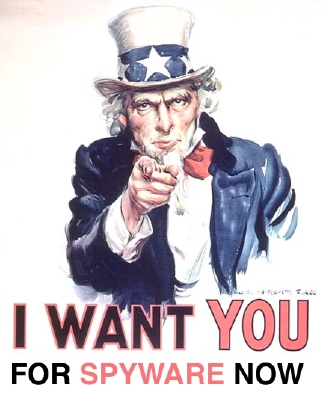 C-C-COMRADE BREAKER!!!
--- SACRED CLAN BANNERS AND OTHER ANTIQUITIES
---

BY GODOMOT

BY SPYWARE
BY FLUFF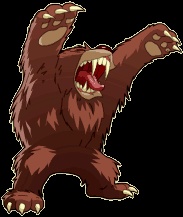 BY BURGATH
---QUESTIONABLE ORIGINS EXPO---

A RELIC OF ONCE TECHNOLOGIAL LUA MIGHT OF THE [?] UNKNOWN CLAN. ADBOX WOOHOO!

UAV TECHNOLOGY.
_________________
* * * Medals and Awards * * *
Spoiler:
EASTERN STAR MEDAL
MEDAL OF GALLANTRY
COMBAT OF MERIT III
PURPLE HEART